Plumbing & AC Repair In Woodbridge VA
Our experienced Woodbridge plumbing technicians can handle any residential or commercial challenge – and they can do it better, cleaner and faster. Clogs, leaks, backups, drips? My Plumber of Woodbridge can fix them – no problem. Our Work Is 100% Guaranteed, and that guarantee comes from a company that has been providing plumbing in Virginia, Washington D.C. and Maryland for more than 30 years. Customer satisfaction is, and has always been, our number one priority. Our My Plumber trucks are fully stocked with plumbing and HVAC repair and replacement parts which means that we will be able to solve your plumbing or HVAC problems during our first visit thus saving you time and money.
Local Reviews
for Woodbridge, VA
Rated
4.7
out of 5 stars based on
247
customer reviews
Powered by Nearby Now
---
Excellent Service
Virgil

-

Woodbridge

,

VA



Found and solved the problem quickly.
---
Prompt & Positive Service
KRISTIANNA

-

Woodbridge

,

VA



I am an out of state property owner. I received a call from my tenant at 7am. I was on the phone w/ at 8am and a tech was at my house at 11am. They were informative, proactive and very positive.
---
allways reliable and dependable service
REMER

-

Woodbridge

,

VA



---
Excellent service
BARRETT

-

Woodbridge

,

VA



The serviceman was on time, respectful and displayed a very professional work ethic. He completed the work in a reasonable time and left no mess behind.
---
Great service
ATHEY

-

Woodbridge

,

VA



Joe, arrived on time,in fact he was early,which works for me,he explained what needed to be done,did the work,cleaned up and show me the work he did,very professional.
---
Triple the cost
CC

-

Woodbridge

,

VA



We are a non-profit organization but we needed a toilet fixed today. We could not get our normal plumber to do it so I tried My Plumber. Never again!
---
Solved The Problem And More!
COLBY

-

Woodbridge

,

VA



Very good, efficient service. Replaced defective shut-off valve and replaced customer provided toilet valve. Thought cost of job was somewhat high.
---
allways have had great service
REMER

-

Woodbridge

,

VA



---
Excellent service
Keith

-

Woodbridge

,

VA



Alex was on time but had to wait for the water in the building to be turned off. While we waited he explained exactly what he was going to do and proceeded with the repair. Once finished he tested all faucets and washer to make sure water was flowing ok. He did a wonderful job and I would highly recommend him to anyone needing plumbing service. Thanks Alex
---
Great service
ARCHER

-

Woodbridge

,

VA



Chris was very professional and extremely responsive and gave accurate answers to my questions.
---
BRIAN M.
Cleared stoppage in floor drain and installed toto ADA in master bathroom. All work performed operating normally and there are no leaks present at this time.
Near
Lambsgate Ln,

Woodbridge

,

VA

22193
ALEX B.
Psi 102 (too high) snaked main sewer line through clean out-outside (pvc/cast iron) front the house between 30ft/35ft cleared between 20ft/25ft pulled back a piece lint tested flushed/running lot of water everything draining properly set up video camera inspection warranty after camera sold bio clean mentioned priority club service water heater safety checks estimates pressure reducing valve with shut off valve 3/4 gave plunger thermometer tags stickers
Near
Fontaine Ct,

Woodbridge

,

VA

22193
TED W.
Did a kohler minor tank rebuild with canister in p/r
Near
Kerrydale Rd,

Woodbridge

,

VA

22193
RICHIE M.
Replaced the pressure balancing cartridge with new kohler cartridge
Near
Leocrie Pl,

Woodbridge

,

VA

22191
WAYNE F.
Replaced 4 toilets complete with wax rings,bolts,supplies and seats.
Near
Sophia Ct,

Woodbridge

,

VA

22193
MIGUEL G.
Upon arrival removed bad zoning circuits control to gas furnace in the basement, and proceeded to install a new device in place. replaced customer provided thermostats X3, checked operations of the unit on all three new thermostats, and set up time and date, also previously signed customer for our VIP service contract as well. Unit is working properly at this time. NOTE: Customer is to program temperature settings and to connect the device to wi fi.
Near
Wertz Dr,

Woodbridge

,

VA

22193
CHRIS W.
install hot and cold boiler drains for washing machine
Near
Wolf Run Shoals Rd,

Woodbridge

,

VA

22192
CHRIS W.
OUTSIDE HOSE BIBB LEAKING
Near
Courtlandt Heights Rd,

Woodbridge

,

VA

22193
BRIAN M.
Snaked cleanout
Near
Hylton Ave,

Woodbridge

,

VA

22191
IAN S.
Performed pipe repair and pull and reset of toilet.
Near
Radford Dr,

Woodbridge

,

VA

22191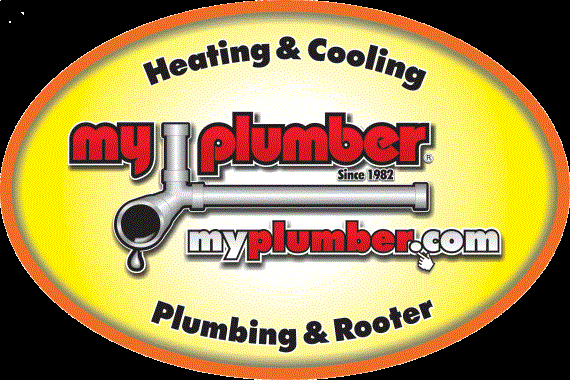 JASON H.
Arrived on site to find customer has leak in sub Floor coming from 1/2 blue Polly water line. Provided customer with option on Repairing 1/2 water line with install of new angle stop for powder room toilet due to location of leak. Customer accepted option to repair 1/2 blue Polly pipe and replace angle stop for powder room toilet. Performed pipe repair on 1/2 blue Polly using new 1/2 pex pipe while replacing angle stop for toilet on first floor powder room. Tested, everything is now working properly with no leaks present.
Near
Hill Meade Ln,

Woodbridge

,

VA

22192
TOMMY D.
Major rebuild on powder room toilet Drained house and installed shut off to same toilet
Near
Blue Jay Ct,

Woodbridge

,

VA

22193
ERIC P.
PLUMBING INSPECTION
Near
Slippery Elm Ct,

Woodbridge

,

VA

22193
JON B.
Cleaned coil and tested system operation
Near
Pembroke Rd,

Woodbridge

,

VA

22192
CHRIS K.
Installed new 1/2 hp garbage disposal.
Near
Hetten Ln,

Woodbridge

,

VA

22193
Woodbridge homeowners choose My Plumber Heating and Cooling to make toilet and faucet repairs in their homes.  They know that My Plumber Heating and Cooling performs background checks on all new recruits.  The company verifies potential employee work records, administers drug tests and even performs a driving skills test before an offer of employment is made.  Then, the company sends newly hired technicians on the road for several weeks with a seasoned Woodbridge My Plumber technician to further verify skill levels, before they ever send them alone into a customer's home.
Woodbridge Plumbing Service Options
Repairs and Replacements
Residential and Commercial
Drain Service
Toilets Repairs & Replacement
Vanities and Faucets
Quest Pipe Repair
Sewer Injectors and Sump Pumps
Leak Locator
Heating & Air Conditioning Services
If your air conditioning unit is having problems, My Plumber Heating and Cooling can get it back up and running quickly with replacement parts from local vendors. If it's time to totally replace your unit, our AC Consultants can help you with a new system that is tailor-made for your needs. We provide top quality products and excellent service for all makes and models.  We provide air condition service and furnace repair service for units like Trane, Carrier, American Standard, Lennox, Rheem, Day and Night, Payne and all other brands.  We back up our air conditioner repair service and furnace repair service with a season long guarantee, or your money back.
Toilet Repair and Installation
Do you need to fix a running toilet? Replace a toilet part? Or install a new unit? My Plumber can help! We're the most well-known and trusted plumbers in Virginia and have been serving the community since 1982.   Whether you are in need of a small repair or would like to replace your existing toilet in Woodbridge, our experienced plumbers are up to the task. We understand the ins and outs of toilet mechanics and can tackle any problem. Some toilet repairs are simple such as unplugging a localized clog, while others are more complex. A professional technician from My Plumber will have the knowledge, skills and tools to help get your toilet back in working order in no time – no matter what the problem is!